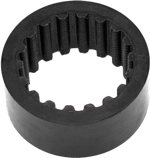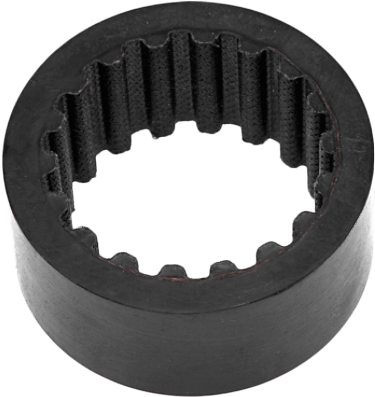 Images are representations only.
Description
Gates® EuroGrip® Flexible Couplings are developed to transmit torque to drive engine accessories and to dampen vibrations between two connected shafts.

They relieve the stress that would result from a rigid coupling on applications where these 2 shafts are subject to misalignment and axial movement.

Furthermore, they connect a decoupler pulley or a one-way clutch and accessory.
Features
Fiber-loaded HNBR construction maximises torque transmission capability and controls damping.
Predictable shear properties allow for component protection.
Zero backlash and no moving parts enable silent operation.
Excellent dimensional stability at high rotational speeds.
Flexible design accomodates component misalignment.
Designed for specific VW and Volvo vehicles.
Applications
Typical Applications
Automotive Power Transmission Applications