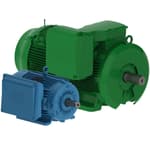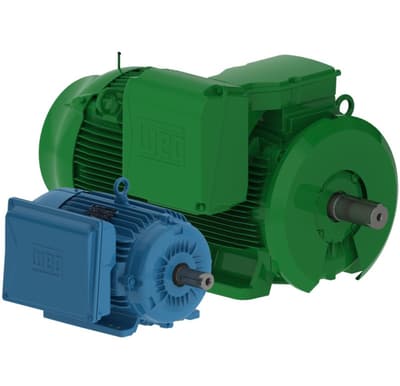 Images are representations only.
Description
Reducing Carbon Footprint and Cutting Costs with the W22

W22 range of three-phase induction motors, designed to offer not only significantly lower energy consumption, but lower noise and vibration, higher reliability, easier maintenance and lower cost of ownership.

Consisting of three products, each designed to exceed the requirements of the NEMA MG 1-2009, the W22 Super Premium Efficiency, NEMA Premium Efficiency and High Efficiency can reduce energy losses by between 10% and 50% compared with other typical motors.

It's an extremely effective way to reduce your carbon footprint, as well as your energy costs.

W22 motors fully comply with the energy efficiency requirements of the EISA 2007 (Energy Independence and Security Act 2007) from USA and EcoAction from Canada.
Features
50/60 Hz rated (380V on nameplate - 400/415 available)
Rated 50HZ at same horsepower up to 250HP 1.0 Service Factor for 2, 4 & 6 pole motors
Rated 50Hz at same horsepower up to 125HP 1.0 Service Factor for 8 pole motors
Class F insulation (impregnation resin and magnet wire are class H)
F1 mounted (cast iron frames are F2 convertible). Frames 447T and up can easily be F2 converted by simply rotating the terminal box adapter
Cast iron frames: regreasable ball bearings (frames 254T and up)
Gasketed conduit box